About Our Staff
Want to learn more about your instructors? Do you have questions about scheduling a private lesson? Need to know where to park? Not sure what workshop is right for you? Use this form! Reach out and get in touch — we love to collaborate!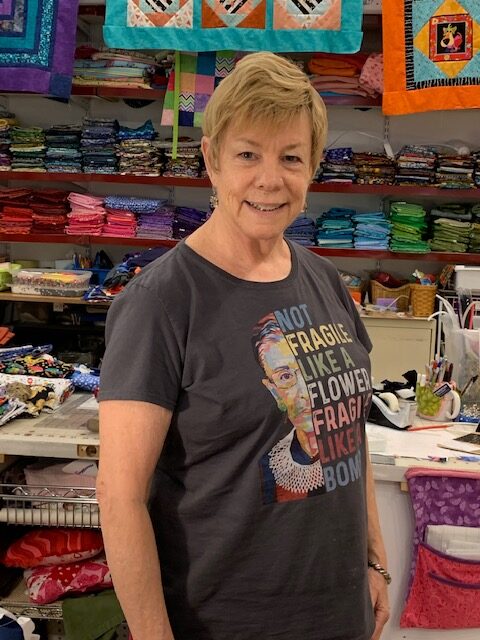 Toni Mason
Toni graduated from Pennsylvania College of Art & Design in 1984 and then moved to NC. After working for 2 years at an architectural firm she opened her own commercial interior design firm, doing all corporate design work. In 2001 she shut down the firm, wanting to be available to care for her new grandchildren. She also ran the After School program at Durham Academy Middle School, using her crafty abilities to initiate a lot of crafting activities with the kids there. In 2010 she quit DA and opened Sew Crafty, offering her own after school program, which is still active. Toni has enjoyed sewing since she was 12 and loves to share her knowledge. She got very interested in quilting and loves teaching kids and adults to sew. She thinks it's a great skill to have and wants to make it available to kids, especially now that it is mostly not taught in school anymore.
Tamika Heard
Tamika came to Sew Crafty in March of 2022 looking for a place where she could teach her private lesson customers. She'd been teaching out of her home and wanted a more professional setting. She also offers tailoring and custom sewing services through her business called Meek Makings. She now also helps at Sew Crafty when there are more than 2 kids coming for the Sewing After School program and during Summer Sewing Camp.  She also  teaches most of the evening adult sewing workshops. Tamika is very good at garment sewing, which is a good compliment to Toni's skills which focus more on quilting and crafty sewing.  Tamika has been a wonderful addition to Sew Crafty.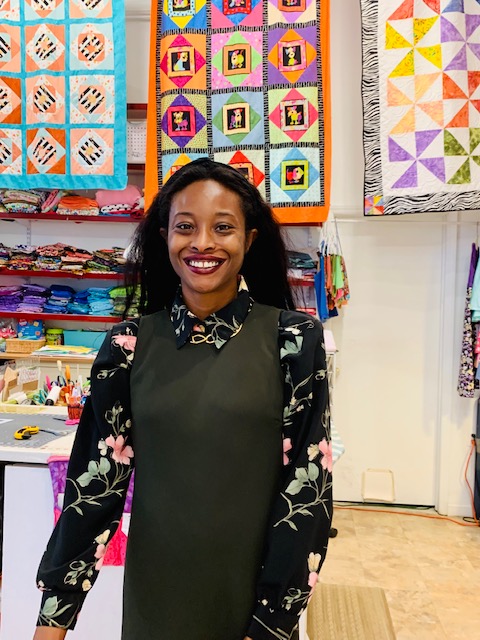 Our Location
101 Orange Street, Suite 102,
Durham, NC, 27701
Sew Crafty
101 Orange St Durham, NC 27701
919-740-3587
Parking Lot
326 E Chapel Hill St, Durham, NC 27701
(919) 680-2481
https://www.lanierparking.com/
Get in Touch
There's always something happening at Sew Crafty! Sign up for a workshop, and meet our lovable dog, Rosie.