Ever wish you could hem a pair of pants instead of taking them to a tailor? Wish you could make your own curtains to go with your newly painted walls?
We offer private sewing lessons! From clothing and home decor to stuffed animals – your lessons are totally customizable.
If you have been given a machine and need to learn how to use it Sew Crafty is the perfect place to come! If you don't have a machine you can use ours and discover whether you like sewing before you go and invest in your own machine. We will teach you to sew exactly what YOU are interested in sewing, we will customize your lesson(s) to meet your exact needs and we will do our best to meet your schedule of availability. All fabric, thread, trims, patterns, and use of sewing machines are included in the cost of the lesson. Of course, you may also bring materials from home if you already have something in mind.
One-on-one lessons are $50 per hour. Bring a friend or be paired up with another person who wishes to save money and each person pays only $30 per hour! Private lessons are offered to adults and girls or boys ages 7 and up. If a parent/child "team" schedules a lesson together the cost is $60 per hour.
To schedule a private lesson, please email your name, phone number, and availability to our contact page!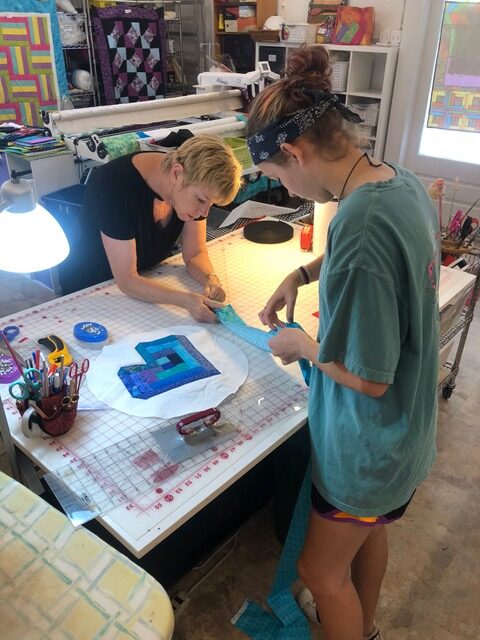 Ready to Plan Your Lesson?