Do you need to invade the dining room table to set up your sewing machine?  Do you feel a bit unsure about how to proceed with your project?  Would you like to be working in the company of other sewists so you can share ideas and advise and incorporate a little socializing into your sewing time? Well, just bring your project to Sew Crafty and do just that!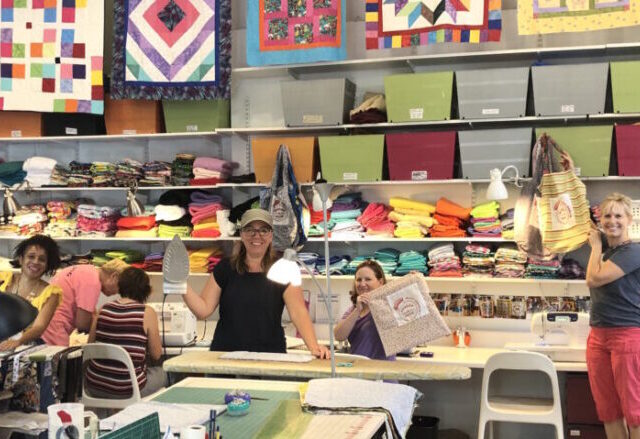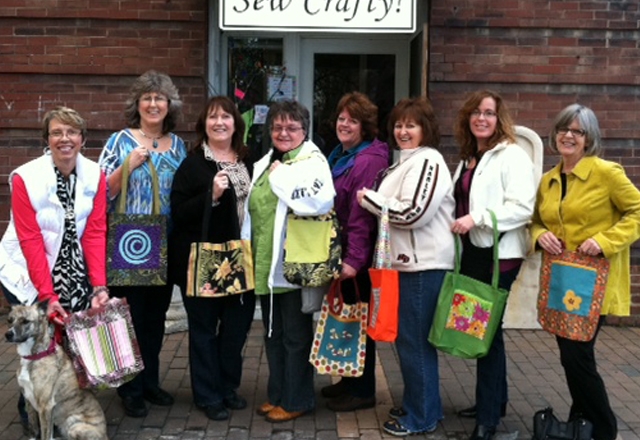 Sewcializing
Price for groups of 3 or more: $10 each for the first hour, $5 for each additional hour per person
Price for individuals to use the studio who don't need any help:  $10 per hour.
This can be a fun venue for friends to get together to socialize & sew.  Whether you have a group project you want to tackle or if you'd just like to sew with some friends and drink a little wine, this is a way you can accomplish that! All the tools and resources that Sew Crafty has will be available to you – you can use our sewing machines, our nice big layout tables for cutting out a pattern, our rotary cutters and big rulers and you can even use our Accuquilt Die Cutter to cut out quilt pieces. Bring a bottle of wine if you like – we'll provide the wine tool and the glasses!
Ready To Sewcialize?
To register, click on the Register Now box and you can email your date & time request.  For this event, we only take cash or check, and payment is due at the end of your time Sewcializing with us.